Our mission is to love and worship God, establish firm foundations in our faith, engage others in community and empower everyone to serve.
10 a.m. CST - Sundays
Come as you are.
Experience God with us.
Dr. Anthony and Belinda Pressley followed the will of God for their lives and founded Anointed Dove Ministries in 1999. Years later, the church received statewide recognition for its impact in the community.
Anointed Dove has ministries to help people build relationships, heal from the past and feel a sense of belonging.
"As Pastor of the Anointed Dove family, it has always been my passion and sincere desire to see those who hunger for more of God to be filled with the knowledge, faith and blessings that God's word indicates they should experience." – Pastor Anthony Pressley
Bring your kids, your roommates, your doubts, and even your fears! Don't stress about clothes. Wear jeans and a t-shirt or a suit and tie. Don't stress about parking. As soon as you arrive, someone with a huge smile will greet you and show you the way.
Our worship team represents different cultures and creative expressions. Musical style varies from gospel and hymns to contemporary and rock, just to name a few. We aim to please God, not man. Live free. Fulfill purpose. Get support.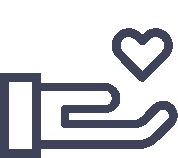 The tithe is the first tenth of all your increase. It is 10% of your gross income, or any increase you receive. An offering is anything above your tithe.
When we bring our tithes and offerings into God's house or church, he promises in Malachi 3:10 that He will "open a window from heaven and pour us out a blessing that we don't have room to receive."